Images from the South-East of England
This series of ceramic tiles were made from sketches taken during visits to various locations in the south-east of England with the Liminal Arts Network – a group of Sussex artists. The sketched images were carved into clay tiles and glazed using a raku process.
(Click on a thumbnail image to see a full-sized version)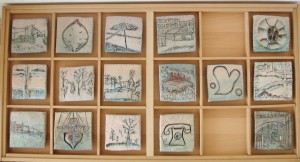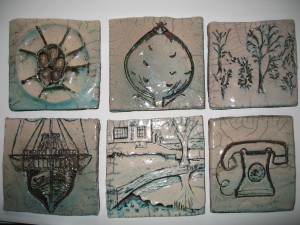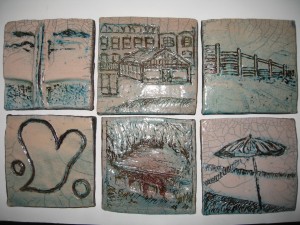 Hastings Pier
These tiles show images reproduced from photographs of Hastings Pier before and after the fire in October 2010.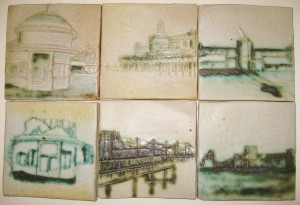 "Ich bin Berliner"
This table comprises a series of ceramic tiles created from sketches and photographs taken during a visit to Berlin. Some of the tiles represent images from Sachsenhausen, the Nazi German concentration camp in Oranienburg, north of Berlin.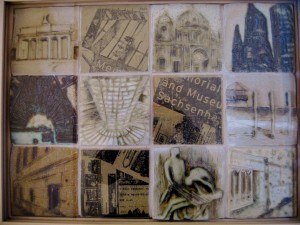 Florentine Girl
From a photograph taken near the Ponte Vecchio, Florence.