Kneeling Figure – mould project
This shows a series of ceramic casts created from a plaster mould. The mould was taken from a clay original. Each cast has been treated in a different way to create a variety of ceramic pieces using different glazes and finishes.
Click on any thumbnail to view a full-sized image.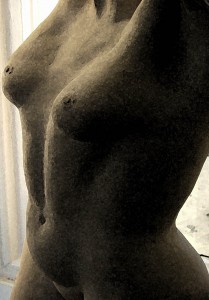 Ceramic coil-built torso 55cms in height. Pictured here before the final finish which was a cold bronze application with a verdigris patina.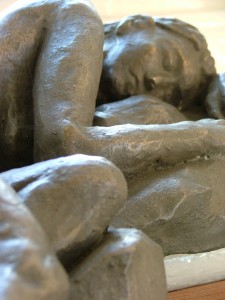 Ceramic with bronze finish (35 cms)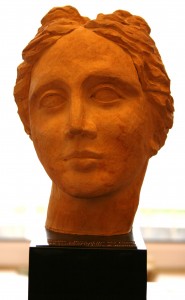 "Aphrodite"
Unglazed ceramic. Originally commissioned for a Greek-themed celebration. (20 cms on black slate plinth)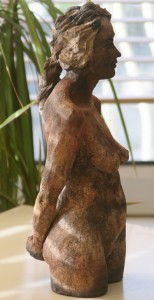 Smoke-glazed ceramic (25 cms)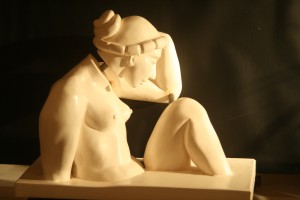 "Med I"
Plaster & steel (55 cms) Inspired by the work of Aristide Maillol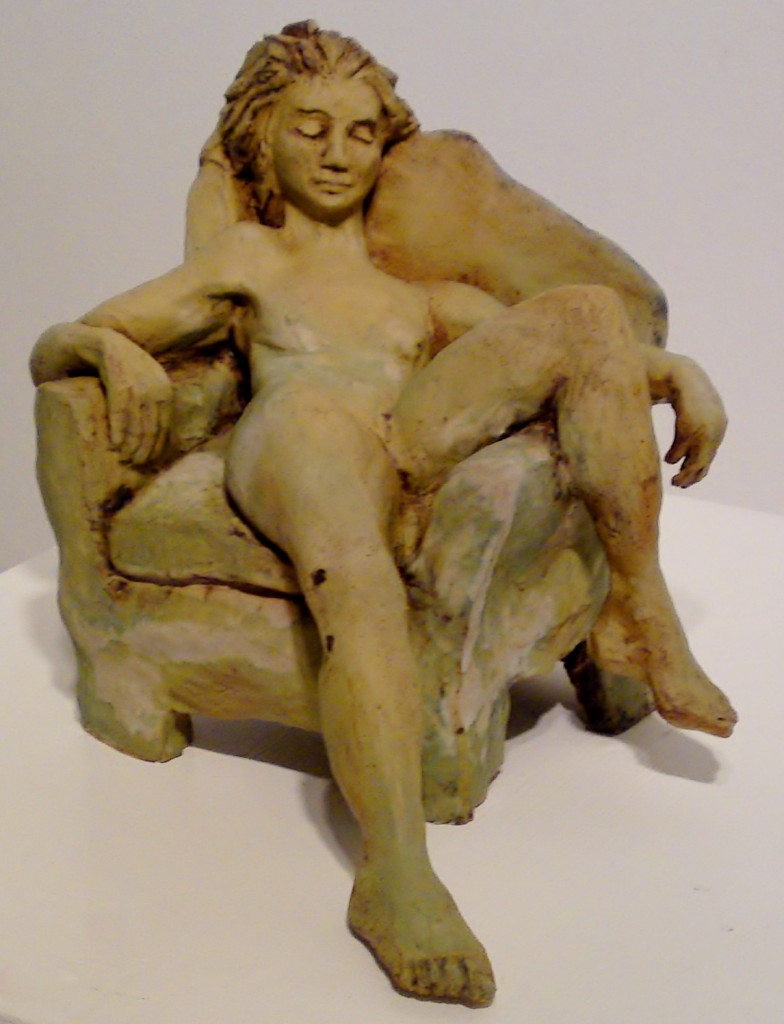 Glazed ceramic (25 cms [height])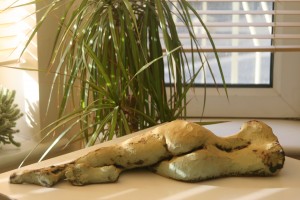 "Lemon & lime"
Ceramic with a slip glaze. (50 cms)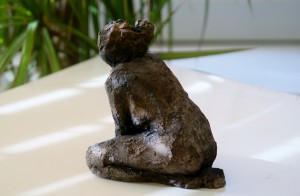 "Water's Edge"
Simple ceramic 'sketch' (about 18 cms in height). Smoke-fired finish.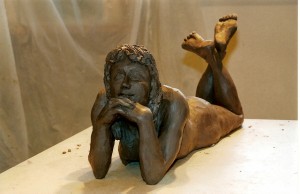 An early figure, shown here before firing. The eventual finish was a bronze application. (About 45 cms in length)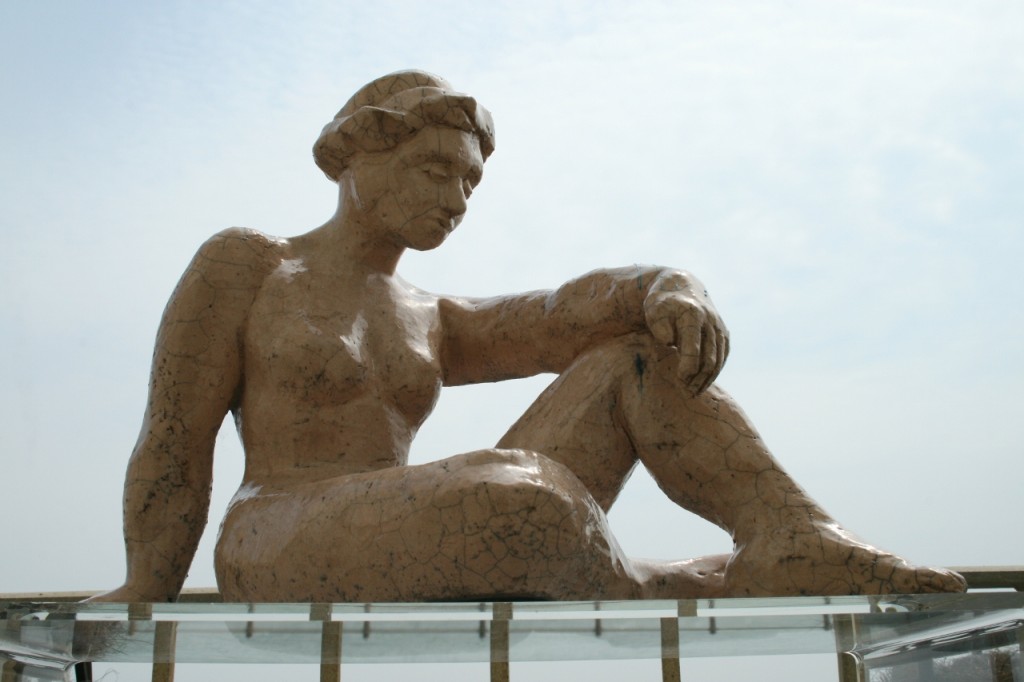 "Med II"
Raku-fired ceramic
 RECENT WORK     LEDA & THE SWAN     BULLS     MISCELLANEOUS