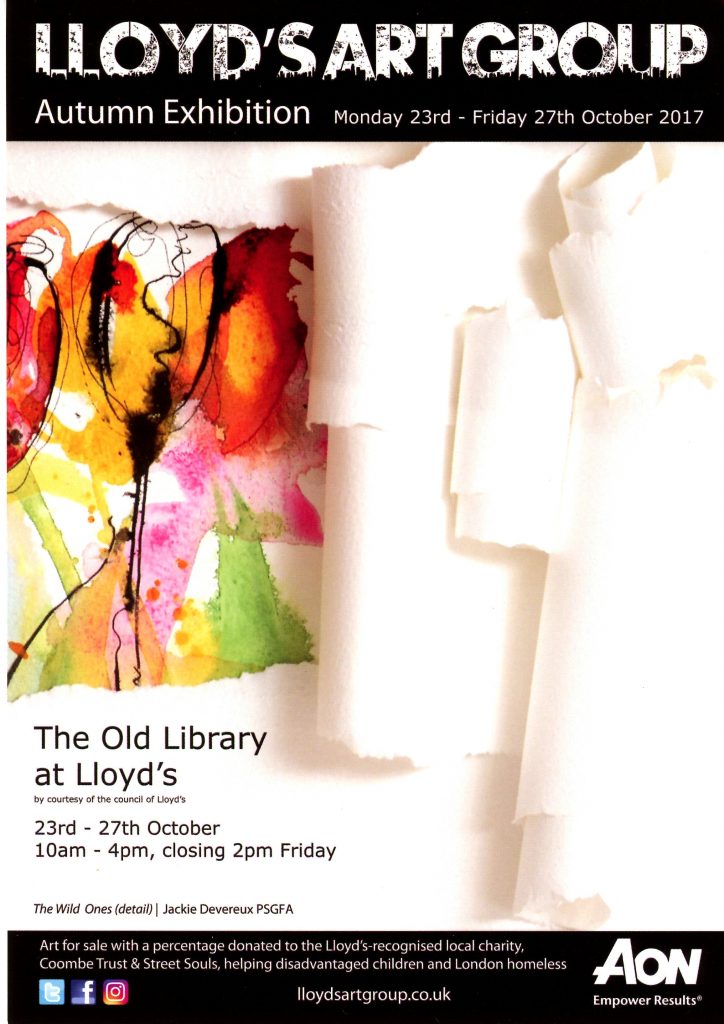 This year StudioVII Artists Lynne Bingham, Rob Daniel and Robin Muckle will again be exhibiting their work in the Old Library at Lloyd's of London in Lime Street, London from Monday 23th October – Friday 27th October.
You are welcome to come and visit this interesting landmark building designed by architect Richard Rogers, also responsible for the Pompidou Centre and the Millenium Dome. It is also an opportunity to see some of three members of StudioVII's work in a different and exciting venue.
All art is for sale with a percentage donated to The Coombe Trust & Street Souls (the Lloyd's recognised charity) ~ helping London's disadvantaged and homeless people. For details see the website at www.lloydsartgroup.co.uk.
Security is understandably strict at Lloyd's. Visitors are required to register their names and obtain tickets to enter the Lloyd's building to see the exhibition. This can be done by visiting the Lloyd's Art Group website. Any queries, contact Lynne Bingham, Rob Daniel or Robin Muckle (see under Contact Us). Photo ID is essential at reception to gain access to the Lloyd's building.
There is a Private View on Tuesday evening 24th October at 5.30 pm.which, as always, should be an enjoyable evening. Attendance is by invitation only so please contact Lynne, Rob or Robin if you would like to come.
Robin Muckle                              Rob Daniel                             Lynne Bingham